We are located in the heart of the Uptown 23rd district in downtown Oklahoma City!
605 NW 23rd St.
Oklahoma City, OK 73103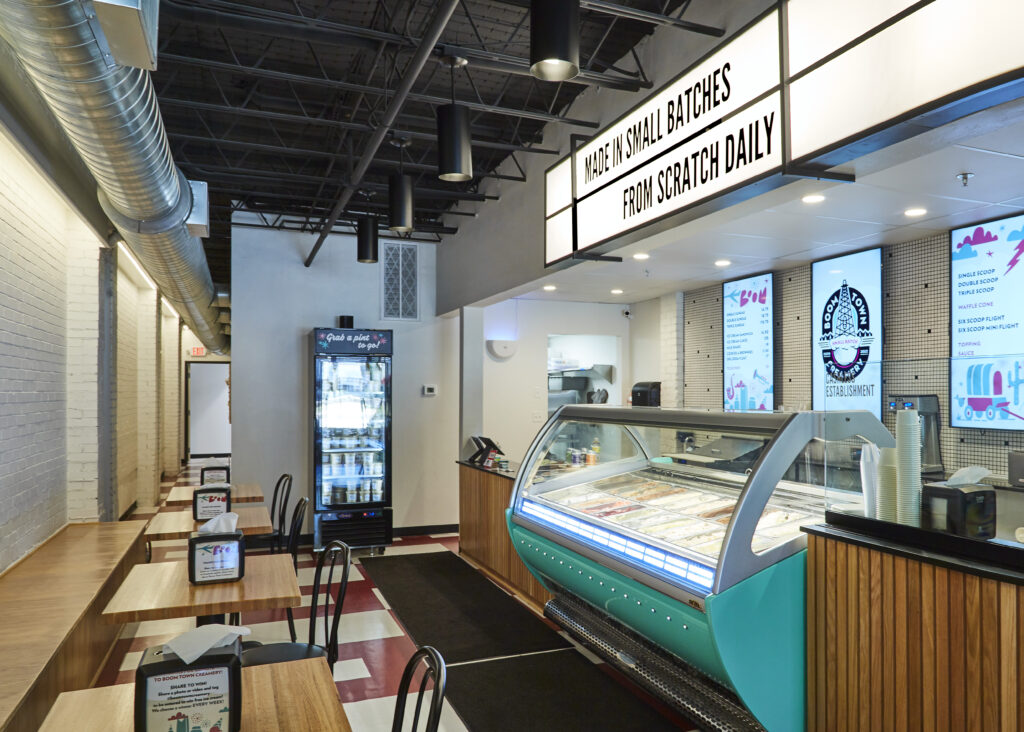 Come visit Boom Town Creamery in Oklahoma City! We have indoor seating, parking in the front and back of the building as well as entrances in the front and back. If you are needing an accessible entrance please use the back door.