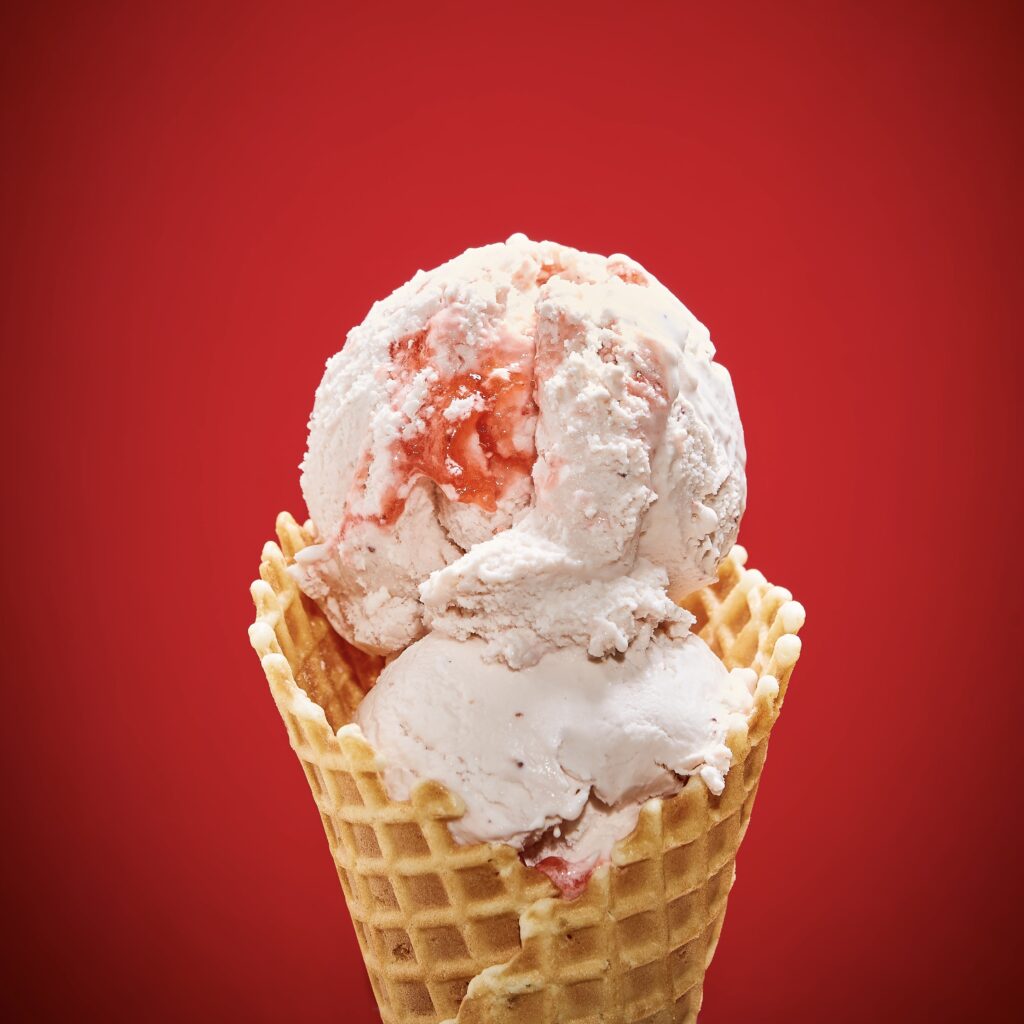 We believe in making unforgettable, craveable & creative ice cream! Our goal is to bring people together to celebrate life's big and small moments.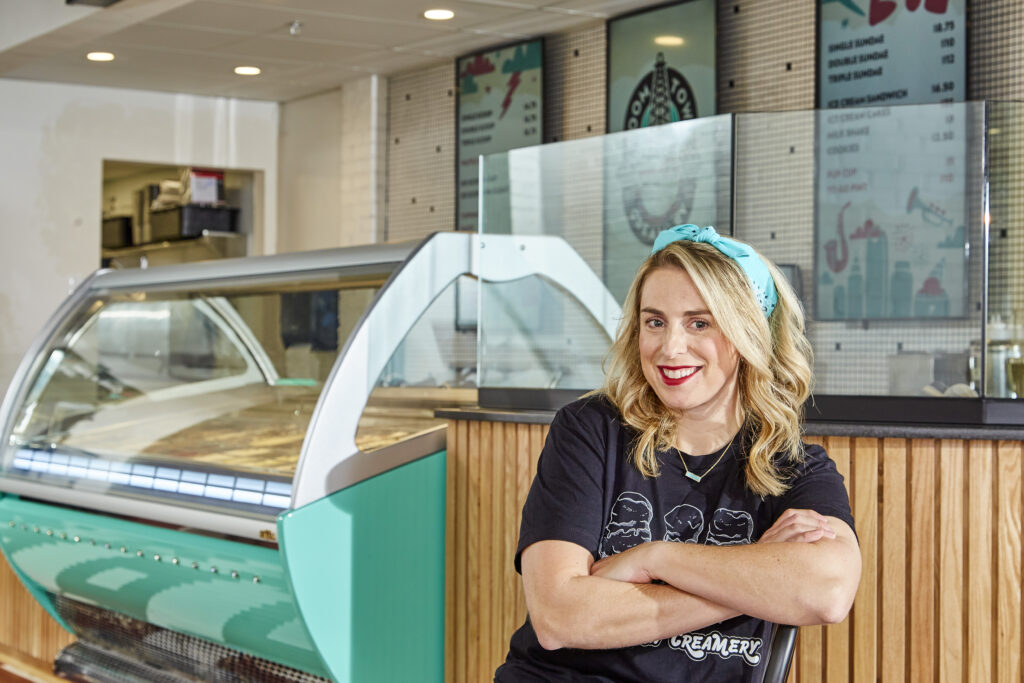 Boom Town Creamery is everything you're looking for in a craveable dessert spot in the heart of Uptown 23rd. Owner and creator Angela Muir graduated from Rhode Island School of Design with a degree in apparel design in 2008. Throughout the 2000s, she jumped from various creative pursuits including designing and making custom wedding gowns, designing an eco-friendly accessories line, and starting a creative lifestyle and food blog. In 2017 she created Lilo's Shaved Ice in Kansas City, MO and fell in love with the dessert business.
All of these ventures also coincided with Angela and her husband Matt having 4 children which are now ages 11, 10, 7, and 3. After selling Lilo's Shaved Ice to move to OKC for Matt's job in 2020, she didn't quite know what she was going to do in Oklahoma! In 2021 she took a job in the art creative department at Hobby Lobby Corporate. Although enjoying her time with others who shared her artistic passions, pretty soon a familiar epiphany came. Oklahoma City needed really really good ice cream.
It struck her when she was visiting her brother in Sarasota, Florida. They visited the cutest local ice cream shop, and while enjoying a freshly made waffle cone she offhandedly remarked: "If I could open any business in OKC it would be a really good handmade ice cream shop". Her brother then responded, "why don't you?". That short conversation never left her mind. Two months later she was in New York City learning how to make ice cream with Malcolm Stogo – an ice cream legend who invented Cookies & Cream in 1978.
It just so happens that in the fall of 2021, Angela was also reading Boom Town by Sam Anderson and falling in love with Oklahoma City history. So while ice cream was swirling around in her mind, so was the history of OKC. As a result, you'll see lots of nods to Oklahoma history in everything from the logo to shop design at Boom Town Creamery.
Boom Town's mission is to create unforgettable, craveable, and creative ice cream. Ice cream that's exciting and different. Classic flavors done better than you've ever had them, and new flavors that will become your favorites. Boom Town's 24 flavors include 4 limited seasonal flavors and 4 non-dairy options. Everything at Boom Town is made in-house. From the brownies to the hot fudge sauce, we seriously mean everything! All while using as many local ingredients as possible. The Espresso Crunch uses the Vaquero beans from Elemental Coffee, and Carmelita Crumble has a house made salted bourbon caramel ribbon made with Same Old Moses bourbon.
More than just creating great ice cream, Angela hopes that the shops will become a fixture in the OKC community. A place where you can get dessert on date night, celebrate a good report card, or bring your friends when they come to visit. Boom Town has hopes to partner with local schools and organizations to do fundraisers that give back to the community.
There is a neon sign in the shop that says "Ice cream is always the answer". No matter what emotion you're feeling, ice cream is always there for you. Celebrating a birthday? You can't have cake without ice cream. Sad after a breakup? I bet you're digging into a pint of ice cream and it's totally helping. Boom Town Creamery strives to be the answer for every single person in Oklahoma City who asks "What should we get for dessert?".