There's nothing quite like celebrating with a Boom Town Creamery ice cream cake! Our ice cream cakes are made with 2 layers of ice cream, a middle filling that can include sauces, mix-ins, brownies and more and toppings. We can make a cake with almost any flavor of ice cream in our case.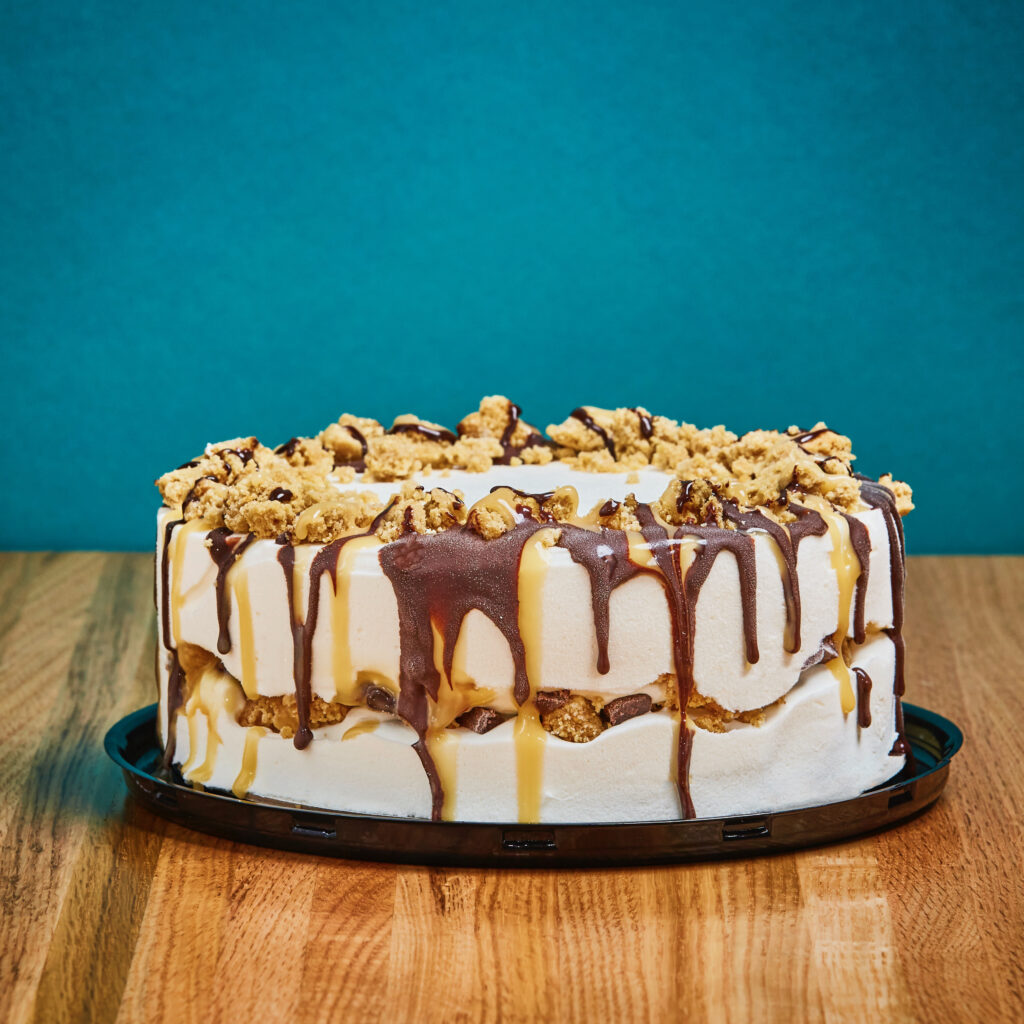 If you're looking for a cake immediately call our store we usually have a few in stock!
Custom cake orders need to be placed 2 weeks in advance. Once your order is placed you will receive an email to confirm flavor, mix-in and sauce options as well as pick-up time.